Gutter Covers and Gutter Protection
Let Watertight Exteriors, Inc. help you with your gutters, downspouts & gutter covers:
When gutters are old or damaged they lose their functionality. Installing new gutters and downspouts is an efficient way to maintain the quality of your homes foundation. Without proper drainage, your exteriors become vulnerable to water damage, which can lead to more costly repairs.

Rollex gutters and downspouts have leak proof protection and channel the elements away from your doorways and windows.  They are made from durable, heavy gauge aluminum. Rollex gutters can hold up with the weight of leaves, debris, ice and snow without bending, leaking, or sagging
Watertight Exteriors, Inc. has replaced thousands of gutters.  Our installers are professionals; they will clean up before they leave your house and take the old gutters with them.
We proudly support: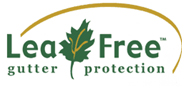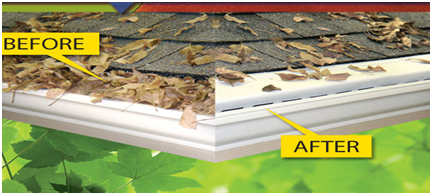 affordable - prevents snow/ice buildup - prevents leaf build-up
won't blow off - hassle free maintenance
See Leafree.com for more information on this reputable product!
.